Wedding Venue in Reading
Our beautiful hotel is the perfect venue for your wedding and reception; located close to Reading we have a number of suites to hold up to 240 guests. To make your wedding as stress free as possible we have three European and three Asian wedding packages, each of our packages comes with a dedicated wedding coordinator.
Our dedicated Team will be looking forward to welcoming you soon!
---
Dedicated wedding facilitator
Your dedicated wedding coordinator will guide you through the planning process and make sure you have everything you need, from organising table favours, place names and much more. Our flexibility, experience, attention to detail and superb facilities will guarantee you a successful day.
You can relax on the day and be assured that our friendly staff will be ready waiting to greet you on arrival and relaxed in the knowledge that all items such as cake stand and personalized menu have been organised to your satisfaction.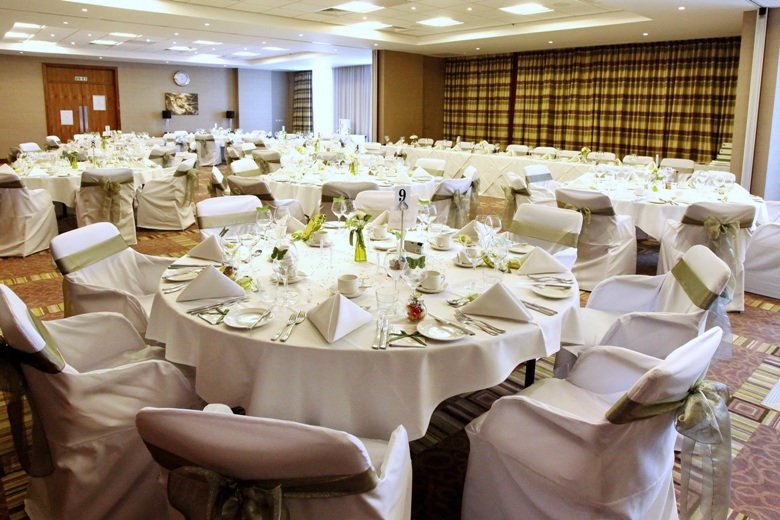 Special Accommodation Rates
To finish off your beautiful wedding we can provide special accommodation rates for you and your guests who wish to stay overnight. Guests can then explore the sights of Reading whilst they are in the area.
Alongside this, we can also assist you with celebrations ranging from anniversaries and birthdays, to christenings and graduation celebrations.
Complimentary benefits
The Bride and Groom will also enjoy a number of complimentary benefits. You'll be invited to stay in one of our lovely Suites on the night and enjoy a complimentary Full Buffet Breakfast or a romantic Breakfast in Bed, the choice is yours.
Food and Drink Options
Good quality food is essential for the success of the whole occasion. We're in a prime position to help you select from a variety of meal options, drink packages and our extensive wine list to ensure you get the perfect package for your big day. Alternatively, if you have already planned this, we can accommodate this on your behalf and ensure everything runs smoothly.
Wedding reviews
"Had my wedding at the Crowne Plaza in November. Thanks to the staff at the hotel it was a PERFECT day. Food was amazing and the rooms extremely comfortable. The event ran so smoothly and all staff were extremely helpful. Definately use the hotel again."
"We had a great evening at the holiday inn and the couple had a great night. Overall the evening went well, and the service and staff were amazing. Even during the day when we were setting up everyone was really helpful and supported all our requests. Our stay at the hotel was really nice, the rooms were great. Thanks again for all your support and making the day wonderful for my brother and his wife".
"We would like to say a big "THANK YOU" to you all at the Crowne Plaza for making our special day run so smoothly. It was a perfect day and one of the happiest days of our lives."
Our dedicated Team will be looking forward to welcoming you soon!
For more information on our Wedding Venue in Reading or to speak to our Dedicated Conference & Events Team, please call 0118 944 4231 or email events@cpreading.co.uk and they will be happy to help.