Spa in Wokingham | Reading | Berkshire
Esprit Wellness & Spa is a unique spa and gym designed for you with your comfort in mind. We are dedicated to offering a friendly and personal level of service for each member that offers ultra-contemporary vibrant surroundings.
Esprit Wellness & Spa
The Esprit Wellness & Spa is the perfect place to escape the pressures of every day stresses and enjoy a relaxing treatment. Crowne Plaza Reading East is perfectly located just off junction 10 of the M4 and is a stone's throw away from Reading, Bracknell and Wokingham. This makes the Esprit Spa and Life Fitness Gym the perfect place to work out, relax and regenerate after a hard day's work. From indulgent face, body and spa day experiences to refreshing services like waxing, manicures and much more. Our professional massage therapists will provide you with an unforgettable rejuvenating experience through the miracle of various massages that will give you a sense of beauty, harmony and self-confidence.
When you enter the Esprit Spa you will lose track of time. Come and enjoy our 19 metre indoor heated swimming pool, relax with a book on one of our many sun loungers, benefit from our state of the art Life Fitness Gym then refresh yourself inside our steam & sauna rooms. By doing this you are keeping your body feeling hydrated, nourished, restored and encourage ongoing regeneration. These are all elements we focus on within our Spa treatments.
Need to get back in touch with your mind, body and soul? Come visit the Esprit Spa, perfect for groups of friends, hen do's, couple's and sports teams. Sit back and enjoy what the Esprit Spa has to offer. Our treatments are designed to rejuvenate and refresh your physical and mental wellbeing. We have created a space where guests can forget about their worries, leave behind their 9-5 routine and focus on relieving their busy lifestyles. Our impressive list of Esprit Spa treatments focus on hydrating, nourishing, restoring and regenerating your physical and mental self. If you are preparing for your wedding day, are a couple looking to relax together or simply want to take advantage of one or more of many Esprit Spa treatments from Crowne Plaza Reading East. We would be delighted to provide you with a memorable and comfortable experience at our beautiful Spa facilities.
Enquire today by calling 0118 944 4221.
So, regardless of what you want; whether that be to lose weight, build strength and fitness; pamper yourself or just maintain a healthy lifestyle; Esprit will fulfil all your needs.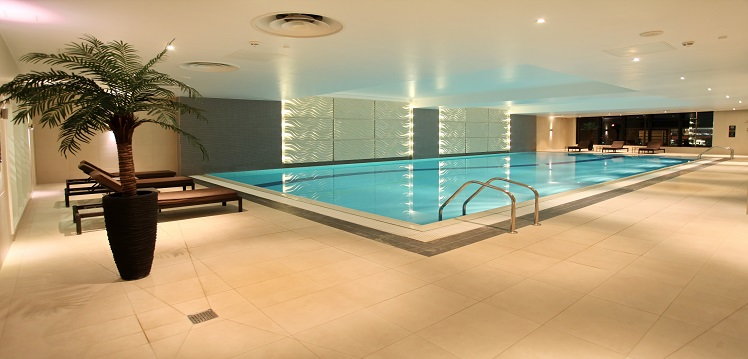 Spa Location, FACILITIES AND MEMBER BENEFITS
The Spa and Gym is located inside the hotel, which is in Winnersh Triangle, just off Junction 10 on the M4. The hotel is conveniently placed between Wokingham, Bracknell and Reading; ideally placed to suit corporate and private members alike - offering some of the finest facilities in the area.
Our Spa in Wokingham / Reading Facilities include:
19m indoor heated Pool with Sun Loungers
Sauna and Steam Room with starry night ceiling and Essence Dosing
Large Gym with the latest Life Fitness Equipment
Full range of Spa Treatments available
Corporate & Private Memberships
Monthly Memberships options available
Enquire today by calling 0118 944 4221.
members Benefits:
20% discount on food and beverage consumed at Monty's Lounge Bar or 2 AA Rosette Caprice Restaurant
Complimentary towel & Gilchrist & Soames toiletries
Full use of the Esprit Spa & Wellness facilities
Complimentary secure underground parking
Click here to view our Esprit Spa menu
---
State of the art Gym
Crowne Plaza Reading East brings you a state of the art gym boasting all the best equipment you could possibly need. Our Life Fitness Gym is ideal for all types of physical training and offers the latest in gym technology, being ideally located and run by happy, motivating staff, what are you waiting for? Whether you want to stick to cardio, lift heavy weights or simply want to stretch out, our Life Fitness Gym is ideal for you. We have everything you need to achieve your body goals; all you need is the motivation to train. Being located just off junction 10 of the M4, Esprit Spa & Wellness is perfectly located for you being inbetween Wokingham, Reading and Bracknell. Boasting cardiovascular and resistance equipment, our Gym couldn't be more suited to your new year new me goals. Our teams of trained and empowered gym staff are ready to help you achieve your own personal gym goals and targets. Our Life Fitness Gym is equipped with the latest in fitness training equipment from fixed weight machines, free weights, functional training equipment, cardiovascular equipment and floor workout equipment. Enquire today by calling 0118 944 4221.
Health Benefits to joining our Life Fitness Gym
Burns fat
Improves body definition
Enhances muscle endurance
Maximises overall performance
Increases aerobic capacity
Builds muscular strength and endurance
Hones speed and co-ordination
Enhances determination, focus and patience
Helps relieve stress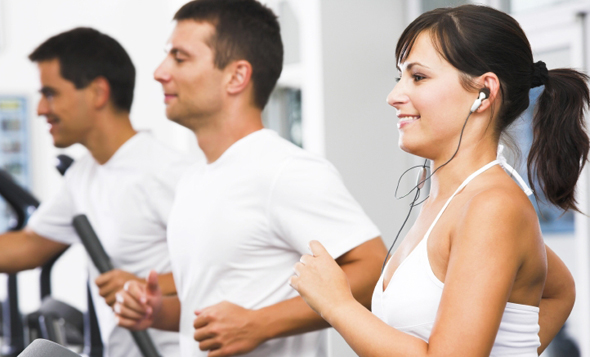 ---
3, 6 and 12 months Memberships available.
Download our Esprit Wellness & Spa Brochure
Use of esprit Wellness & Spa Facilities by Children
Please note:
Children MUST be supervised by a responsible adult at all time
Our company ratio for Children is one adult per two children
Minimum age of 17 to use the Gym
Minimum age of 12 to use Steam Room & Sauna with constant adult supervision
Children under 3 years of age are not permitted in the pool at any time
Children are permitted to use the pool during the following hours only:
Children's Hours (Mon-Sun) are: 7.00am to 10.00am | 3.00pm to 6.00pm
Pool opening hours: 06:30am-10:00pm, unsupervised
For medical reasons, the Sauna and Steam Room may only be used by children aged 12+ and provided they are accompanied by an adult at all times.
Footwear: Guests and members are requested to bring their own personal footwear suitable for use around the pool hall area. The hotel bedroom slippers are not suitable for use in Esprit and must not be used other than in the hotel bedrooms. The hotel accepts no liability should guests attempt to use their bedroom slippers in the Esprit facilities.
Therapists: Please note that we have both female and male spa therapists. Kindly advise if you have any specific preference for the gender of the therapist at time of booking in writing so we can do our best to allocate the preferred therapist for your treatment, as it will not always be possible to do this on the day.
Children under age 18 years of age may only have a massage if accompanied by a parent at all times.
For more information or to speak to our Esprit Team, please call 0118 944 4221 or email: esprit@cpreading.co.uk and they will be happy to help.
Crowne Plaza Reading East: Wharfedale Road, Winnersh Triangle, Reading, Berks, RG41 5TS