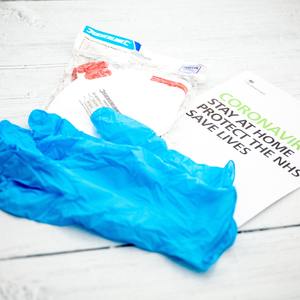 Dear customers & guests ...
We have always taken the Health and Safety of our guests as paramount at Crowne Plaza Reading East, even more so in the current situation.
We have revised our procedures in line with National Government and InterContinental Hotels Group recommendations.
We offer directional routes into and throughout hotel to enable guests to keep their distance.
During lockdown we have been maintaining the safety and security of the hotel enabling hotel to open on the day the government allows.
We have 119 parking spaces so guests can park away from each other.
Entrance and exit at hotel are through automatic revolving doors so no need to touch with hands to open.
Hand gels are available in all public areas with designated routes to follow to ensure social distancing.
Our reception area has 3 separate check in/check out desks each allowing over 2m space from the next.
If you do not require your room to be serviced let our reception team know, so no staff need to access your room during your stay. All maids have been fully trained to safely clean bedrooms with necessary protective equipment and IHG specified standards and cleaning products.
We offer all menus as room service, waiters will leave trays outside your room, and collect when you call reception.
We will send invoices to the stated email address to avoid paper contact on departure.
For conference guests, we have revised the capacity of all meeting rooms to adhere to social distancing.
We will arrange a conference call between the meeting organiser and our operations team prior to the meeting to ensure all details are correct to minimise social contact on the day.
Where possible, all meeting rooms will have been set up and fully sanitised 24 hours prior to delegate's arrival.
Refreshment breaks will be provided within the meeting room if required.
We are using recyclable disposable cups and spoons, bins are provided in all rooms and can be emptied every break time.
We will provide additional cleaning and disinfection in our Bedrooms, Restaurant and Bar to ensure all tables, chairs and other surfaces are clean for each new visitor.
We have cleaning stations in the conference centre with staff on hand to clean down all surfaces after every break.
Packed lunches or set food served to order can be provided in the meeting rooms which has capacity to serve delegates with a 2m gap.
For guests staying overnight, the evening meal can be served as in-room dining.
We are following the same rules for our staff and all staff will have full induction training on the new procedures before returning to work.
All staff will wear personal protective equipment as per requirement and their temperature will be checked on arrival daily.
You can be assured of our total commitment to keeping you safe when visiting the Crowne Plaza Reading East.
ELMARIE VISAGIE, GENERAL MANAGER